Chembond Chemicals Limited launches PreviteTM Alpha D3 (BP Grade)
Chembond Chemicals Limited launches PreviteTM Alpha D3 (BP Grade): the purest form of Vitamin D3 Metabolite
Chembond's Animal Health Division recently organized a massive technical seminar to launch PreviteTM Alpha D3 – The purest bioactive vitamin D3 metabolite, at Hotel NoorMahal, Karnal Haryana on 3rd October 2018. PreviteTM Alpha D3 is made from pure BP Grade
1alpha(OH)D3, which besides having higher bioavailability, is safely recommended in Breeders, Broilers & Layers. Over 60 elite & leading poultry producers, doctors & consultants attended the event. Mr.Vinod Mishra, Deputy General Manager Chembond Animal Health Division and Dr. Ramesh Sikka extended a warm welcome to all guests. Prof Dr. R.N.S Gowda, Ex-Vice Chancellor, KarnatakaVeterinary, Animal and Fisheries Sciences University, a distinguished persona in the field of Veterinary Pathology, was our keynote speaker & main attraction of the event. He talked about a unique concept of Nutrition-Based Health (NBH). He explained various factors affecting
poultry performance & highlighted the importance of nutritional enhancement to improve overall poultry health. He also added how PreviteTM Alpha D3 can help to ensure overall NBH.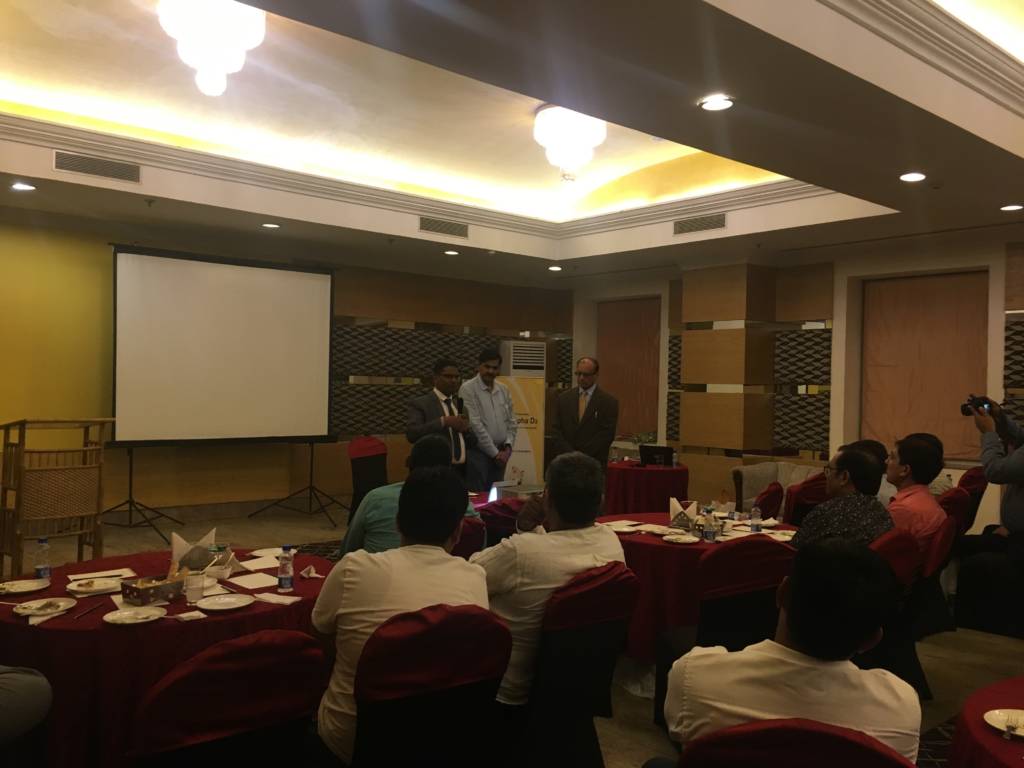 His session was followed by technical seminar & PreviteTM Alpha D3 launch by Dr. Ramdas S. Kambale, AVP & HOD – Chembond Animal Health Division. "We have taken the privilege of redefining vitamin D3 nutrition by providing the purest, safest and economical bioactivevitamin D3 metabolite" added Dr. Kambale. He gave a detailed technical presentation on the underlying mechanism of action of PreviteTM Alpha D3 as an ultimate solution to prevent tibial dyschondroplasia & egg breakages, to improve hatchability & overall health of birds. He
also elaborated the outstanding results of various trials conducted at commercial layer and broiler farm. He concluded that PreviteTM Alpha D3, a BP grade product, will result in major gains via improved quality, productivity and significantly higher returns for the farmers.
Dr. Debajani Das, Marketing Manager Chembond Animal Health Division delivered a vote of thanks to all the participants and emphasized on technical strength of the company and future vision to promote more such innovative nutritional solutions to the poultry industry.